Los Angeles Tourist Accessibility Guide - Accessible Tourist Links

General Accessibility Resources and Information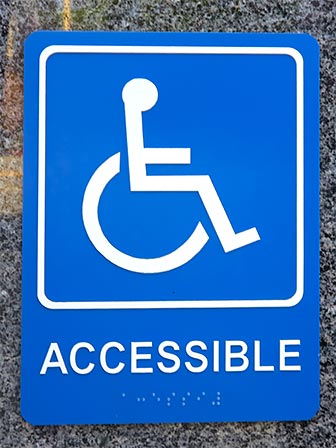 Accessibility Sign
Dialysis Finder - Find locations with dialysis machines. There are several locations in Los Angeles.
Disabled Traveler's Travel Resources - DisabledTravelers.com is a resource dedicated to accessible travel information. This link leads to their Travel Resources page, although the website offers other resources as well (DisabledTravelers.com).
Live Oak - Offers hundreds of kitchen products, bathroom helpers and unique daily living aids that promote a convenient, comfortable and safe home environment for people of all ages. Great for seniors, busy parents and people with arthritis, limited vision or other physical challenges.
Insider's Guide - Southern California Disability Access Ratings. Amusement Parks, Restaurants, Orange County Beaches, more. This site has great accessibility information for Orange County and Inland Empire, as well as major Southern California attractions.
---
Government Sponsored Websites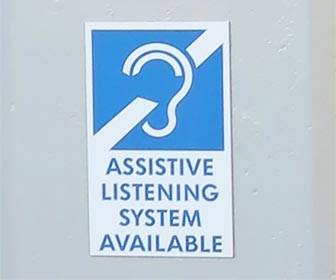 Assistive Listening System Sign
California Relay Service (CRS) - this service allows those who are heard of hearing to use their specially-equipped telephones (TTY/VCO/HCO) to communicate with a user on a standard voice phone, through a relay provider (live human). The service is provided through the California Deaf and Disabled Telecommunications Program (DDTP). To access the service dial 7-1-1 (or 1-800-735-2929 for TTY/VCO/HCO to Voice in English). See the website to get phone numbers for other languages and options.
Los Angeles CVB Disability Info - General info for visitors with disabilities by the Los Angeles Tourism and Convention Board.
L.A. City Department on Disability - this is the local government agency that ensures that disabled persons have access to all programs and facilities that are provided by the City of Los Angeles.
---
Other City Accessibility Guides
San Diego Accessibile Traveling - Accessibility guide from the San Diego Visitors Bureau.
Please send Los Angeles Tourist Accessibility information and links: Info@LAtourist.com
NAVIGATION

L.A. Access: More Links (this page)

ADVERTISMENT