Los Angeles Events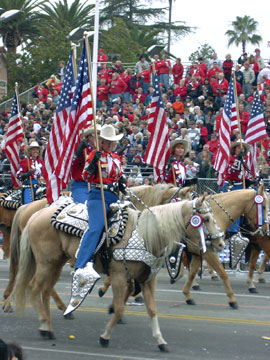 Events Listings, Calendars and Tickets
LA Weekly Magazine - Calendar of Events. Clubs, Concerts, Film & Video Events, Dance, Events, Kidstuff, Exhibits , more.
Los Angeles Downtown News - Events, Films, Music, Theatre, Clubs, Music.
Los Angeles Sports Teams - Links to L.A. and Orange County sports teams, including all major sports, minor league baseball, women's sports teams, venue websites and more.
StubHub Tickets - When tickets are unavailable from the venue, you can often find them here. StubHub has links to major ticket outlets and is often able to issue tickets via email.
Ticketmaster Tickets - Many Los Angeles event tickets are sold through Ticketmaster. You can buy tickets online. Concerts, shows, musicals, more.
L.A. City Events Calendar - Events listings on the City of Los Angeles Tourism and Convention Board website.
Yelp Events - A large database of major events, as well as user-contributed listings. Sort and filter events by popularity, category, or date.
Events by Ethnicity
Events by Specific Interest
Los Angeles Astronomical Society - Membership-based group that organizes telescope parties and celestial viewing activities.
Los Angeles California Native Plant Society - a statewide non-profit organization of amateurs and professionals with a common interest in California's native plants. Seeks to increase understanding of California's native flora and to preserve this rich resource for future generations. Membership is open to all. Members have diverse interests including natural history, botany, ecology, conservation, photography, drawing, hiking, and gardening.
Pasadena Audubon Society - Mission: To bring the excitement of birds to our community through birding, education and the conservation of bird habitats.
Society for Creative Anachronism - The Society for Creative Anachronism, which is a group dedicated to researching and recreating the European Middle Ages, its crafts, sciences, arts, traditions, and literature. Many groups meet weekly, and at these meetings we dance, talk, study, learn, revel, and make plans.
Free Activities - Free and low-cost activities in and around Los Angeles.
Venues in Los Angeles - Performing Arts Center, Staples Center, Greek Theatre, and other stadiums and venue locations
---