Los Angeles Museum Internships and Volunteer Opportunities

LAtourist.com does not offer internships, fellowships, grants or volunteer opportunities. Following is a list of Los Angeles museums and cultural tourist attractions that offer such programs. The main list that contains more internship opportunities can be found here:
https://LAtourist.com/Internships
---
Miracle Mile Museums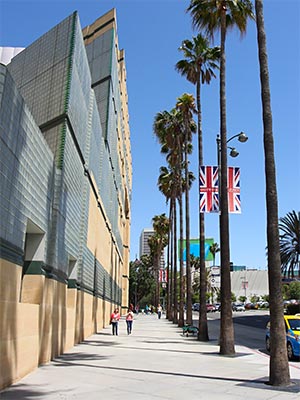 LA County Museum of Art
L.A. County Museum of Art (LACMA) - a major art museum containing works of art that span many cultures. There are paintings, sculptures, textiles, videos, photos, contemporary pieces and more.
Craft and Folk Art Museum - volunteer opportunities at CaFAM. Craft & Folk Art Museum interns are utilized in all areas of the museum including exhibition research/installation, educational programming, marketing, and special events. Internships are unpaid and have a flexible schedule.
---
The Getty Center
The Getty Internships & Fellowships - The Getty Foundation offers many internship programs that include the Getty Center and Getty Villa, as well as countless projects throughout the city of Los Angeles. Most are "unpaid" positions however many include a stipend. The Getty Foundation also offers Research Grants for scholars, academics and professionals.
Getty Foundation Leadership and Professional Development program graduate and undergraduate interns, as well as mid-career working journalists and museum professionals.
Residential Research Grants and Fellowships - Getty Scholar Grants, Doctoral Fellowships, Residential Grants, Library Research Grants, Conservation Science Grants.
---
Museums in Downtown L.A.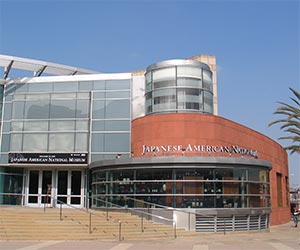 Japanese American National Museum
Japanese American National Museum Volunteer Program. The museum is located in Little Tokyo, next to MOCA Geffen.
Los Angeles Philharmonic Association employment page includes internship listings, if any are available.
MOCA Internship Program at the Museum of Contemporary Art (year-round). MOCA Grand Avenue is located near Disney Hall, and MOCA Geffen is located in Little Tokyo next to the Japanese American National Museum.
---
Exposition Park Museums
(near downtown Los Angeles)
Natural History Family of Museums Internship Program - includes Natural History Museum and La Brea Tar Pits and Museum.
California Science Center Volunteer Opportunities.
California African American Museum employment page includes internship opportunities, if any are available.
---
More Suggestions
Autry Museum of the American West offers internship opportunities to currently enrolled undergraduate and graduate students. If there is not an opportunity listed matching your interest, you are invited to submit a resume and cover letter detailing your related coursework to request an internship in another area.
Los Angeles Tourism Internships the main listing for this section.
---