Hollywood Sign: Free Picture Download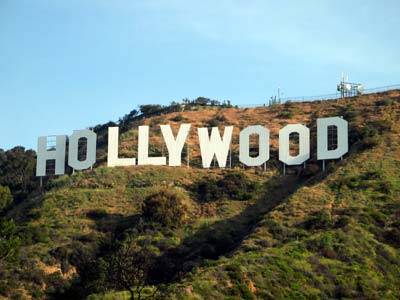 The Hollywood Sign
This image of landscape which includes the Hollywood Sign was photographed by and is owned by LAtourist.com. You can download the file below. Everyone is granted a non-exclusive license without any limitations on the file itself. Please note that the Hollywood Sign icon is trademarked and subject to licensing restrictions. For more information on using an image of the Hollywood Sign commercially, visit the Hollywood Sign Official Website.
File Name: hollywood-sign-closeup_1024.zip
File Size: 256 Kb

---
If you use this image on a website or publication, a photo credit would be appreciated, although it is optional. Sample photo credit: "Image by LAtourist.com"
---