Angeles National Forest Visitor Centers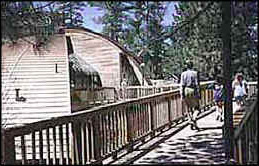 Chilao Visitor Center is located on State Highway 2, about 27 miles north of the city of La Canada. At an elevation of 5,280 feet, it is nestled in a beautiful portion of the Angeles National Forest and Admission is free. The Center offers an introduction to the Forest through a variety of exhibits, trails and activities. Nature trails leading from the building plus over 20 indoor exhibits introduce visitors to themes of national forest management, history of the San Gabriel Mountains, forest wildlife and recreational opportunities. In addition, this Center is listed in the Watchable Wildlife Guide as an International bird watching site.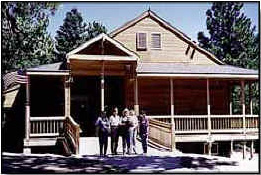 Grassy Hollow Visitor Center is located on Highway 2, six miles west of Wrightwood. Exhibits tell the story of this rugged, wind-swept area. Follow the animal tracks from the interpretive panels, under the trees (yes! indoors!) to the forest mural where you'll discover facts about the animals who live here. You'll find a wide variety of books, Smokey dolls and other great items in the gift shop.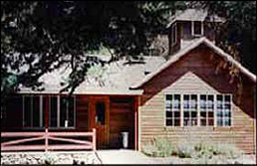 The historic Mt. Baldy Schoolhouse, located in Mt. Baldy Village, has been transformed into a beautiful visitor center. An indoor trail leads you on a short, simulated trip from the foot of the mountains to the high peaks. Follow the path, and watch the change in vegetation and terrain. Keep an eye out for signs of wildlife - or evidence of who may have passed that way. Exhibits of the early days of this historic schoolhouse are also housed in this beautiful Center.